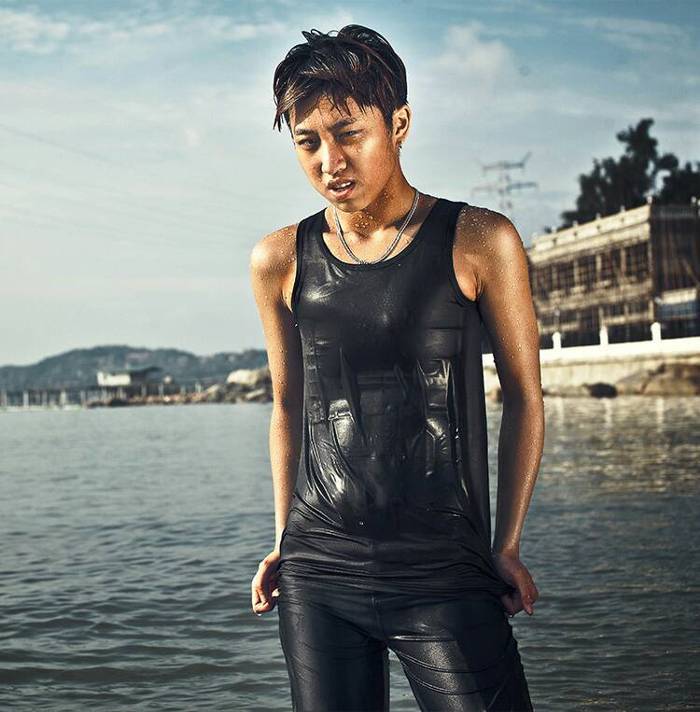 Buckle Style Swimsuit Chest Binder Top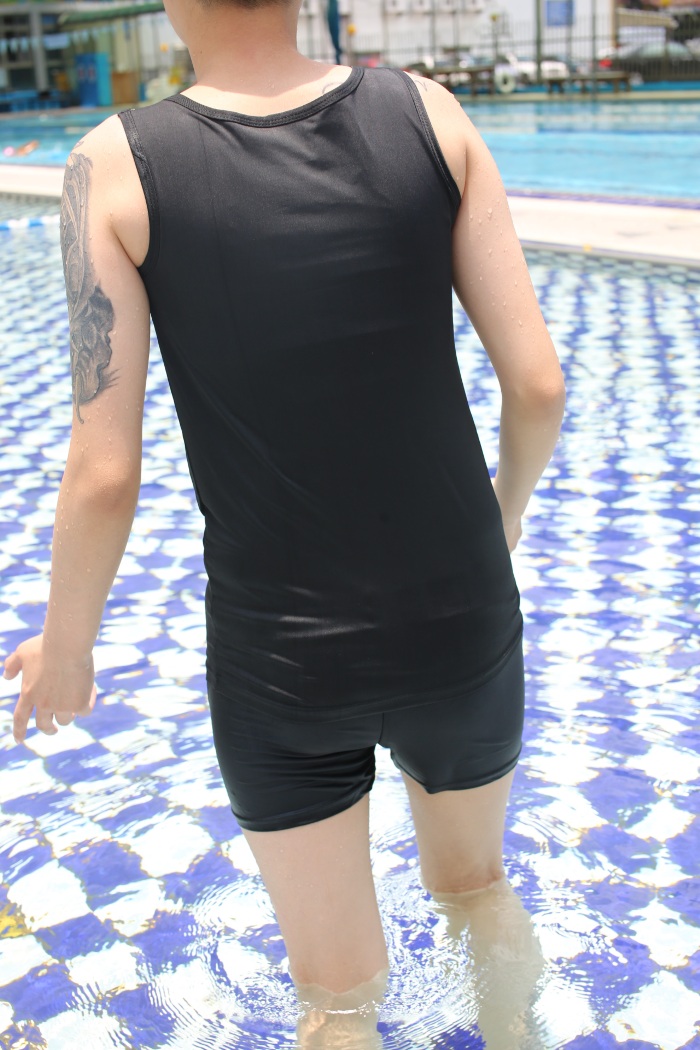 | | |
| --- | --- |
| FLATNESS | ★★★ |
| COMFORT | ★★★ |
| DURABILITY | ★★★ |
| BREATHABLE | ★★★ |
[ STYLE ] Tank top design with buckle inner layer
[ FABRIC ] Swimsuit material, cotton
[ COLORS ] Black
[ SPECIAL FEATURES ] The tank top design has a nice touch to it, especially if you are going to the beach but not necessarily going to swim. Tank top pairs well with your favorite pair of boardshorts.
[ PROS ]
Tank top style
Versatile design
No marking or logo on the outside
Proper Care for Swimsuit Binders
* Before going into the pool, shower swimsuit and soak with clear water. This will help suit absorb less chlorine.
* Rinse your swimsuit in cool water immediately after swimming in chlorinated water or salt water.
* Wash your swimwear separately until any excess dye washes out. Most swimsuit will bleed a little first few times it is washed. This is normal, bleeding will stop.
* Hand wash in cool water. It is always best to use a swimsuit cleaner . It neutralizes chemicals that eat away at the material and extends the life of your new bathing suit. Regular soap can not do this. If you don't have swimsuit cleaner, use a mild liquid soap (NO WOOLITE!). Rinse well.
* To squeeze out excess water, Roll swimsuit in a clean, lint, free, light-colored, fade resistant towel and squeeze.
* To remove a stain, work from the underside of the stain to push it out, not rub it in.
* If a swimsuit is spot cleaned, air dry the suit. Then, if the stain is not gone, you can treat it again.
Customer comments
| Author/Date | Rating | Comment |
| --- | --- | --- |